Euclid Technologies helps organizations around the world to reimagine the way they design and create with 3D printing technology, and redefine present-day medical limitations using state of the art technologies.
The company's 3D printers, technology solutions, and professional services can transform the product lifecycle from design through manufacturing and end use parts. Euclid provides tailored 3D printer solutions for the medical industry, offering services that improve patient care, achieve design breakthroughs, simplify supply chains, optimize manufacturing operations and reduce costs.
Once used strictly for prototyping, Euclid's technology now offers transformative advantages at every phase of product creation, from initial concept design to production of final products and every step in between. The rapidly growing selection of materials, new approaches to automation, and increases in speed are allowing for growth in applications for 3D printing across industries, ranging from aerospace and automotive to durable goods, healthcare, dental and jewelry.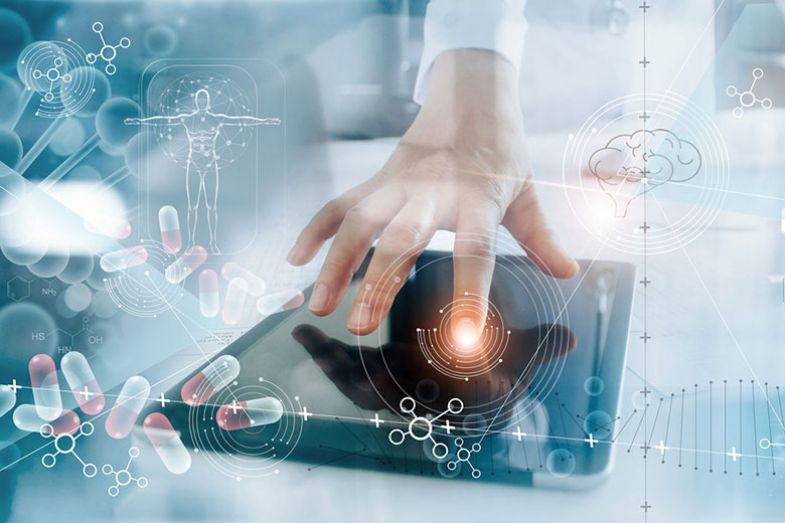 We believe in a collaborative, customer-centric approach where we begin by understanding your priorities, challenges, needs, and desired outcomes. We combine one of the broadest portfolios in the industry including software, hardware, materials, and professional services to deliver solutions that are tailored to your specific needs.
While Euclid's technologies and services are primarily focused towards the medical domain, other manufacturing and creative industries can find diverse solutions to their current challenges including automotive, aerospace, consumer products, and education.
Euclid's technology are also a digital transformation consultancy and software development company focused towards the medical that provides cutting edge engineering solutions, helping medical sectors untangle complex issues that always emerge during their digital evolution journey.