An automated add-on
for higher volume
throughput.
Auto Part Removal < 3 Min Per Platform
Auto Material Refill (3 Liters)*
24 Hour Non-stop Production
Takes less than <3 min
Can remove full platform
more than 2,000 times
Safe & Quick Automatic Part Removal
Auto refill with large bottle (3 Liters)
Real-time material usage monitoring
ensures the resin tank is always filled
for maximum printing output.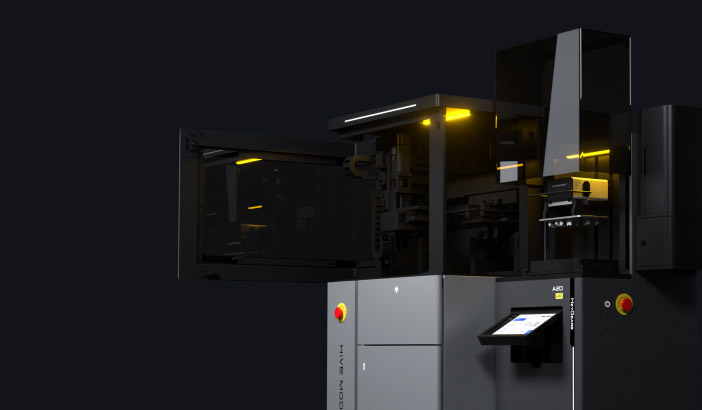 Real-time Material Usage Monitor
Real-time Material Usage Monitor
Precise
Platform
Swapping
Automated modules replace
the platform for you. Accurate
positioning of the equipment can be done after obtaining the status of the printing equipment.